Every packaging is worth recycling
Suomen Pakkauskierrätys RINKI Oy has launched an important campaign to remind people of the importance of recycling packaging. Ki-Sal Oy is also part of a responsible packaging recycling system. We are part of the producer responsibility, which means that we take care of our packaging even at the end of the life cycle by organizing the collection and recycling of packaging waste.
Recycling is one of the easiest ways to combat climate change. When we recycle, we reduce the need for collecting, transporting, and processing new raw materials, which in turn saves energy. Additionally, recycling also saves money. Disposing of mixed waste is more expensive than other types of waste, so by sorting it, we save both the environment and our wallets.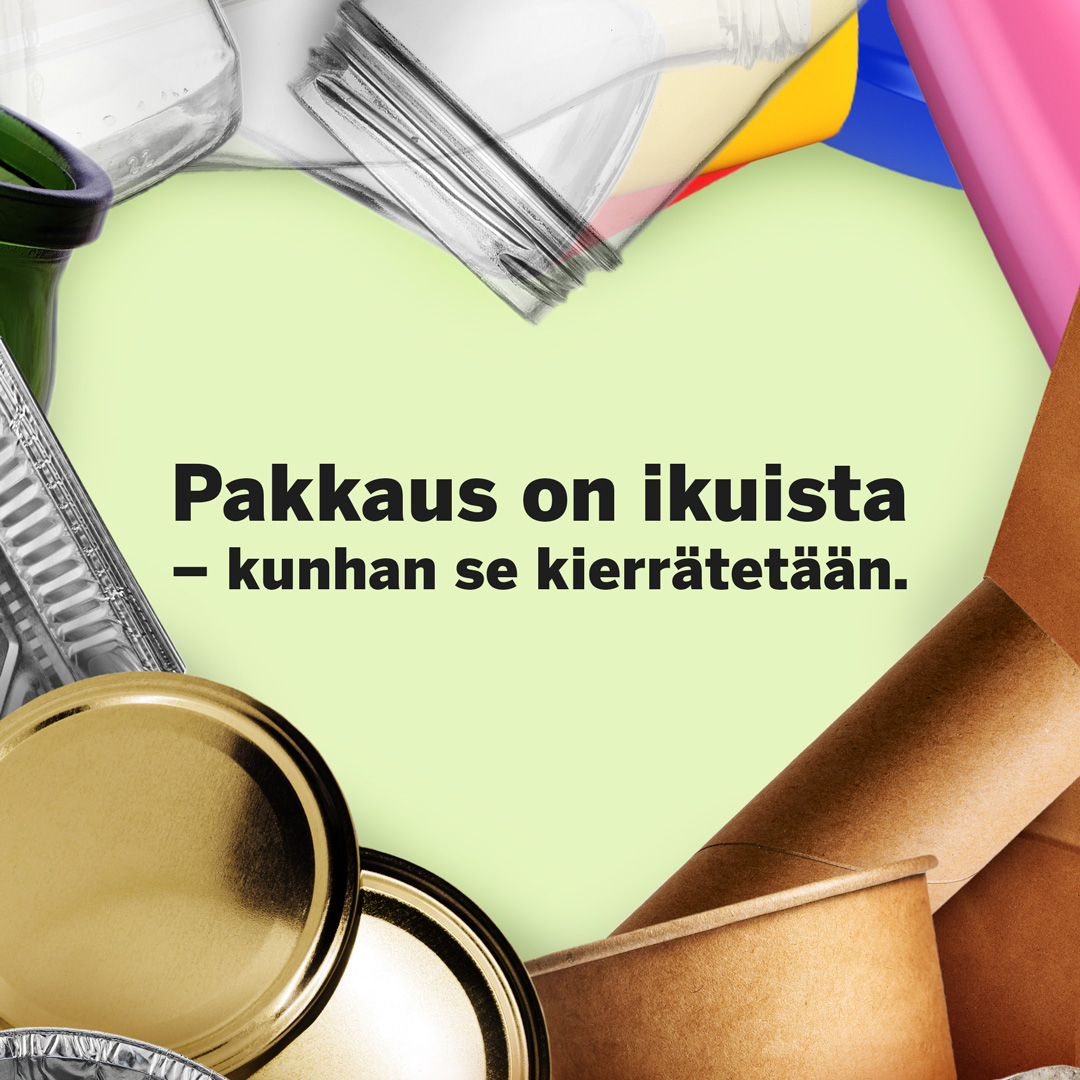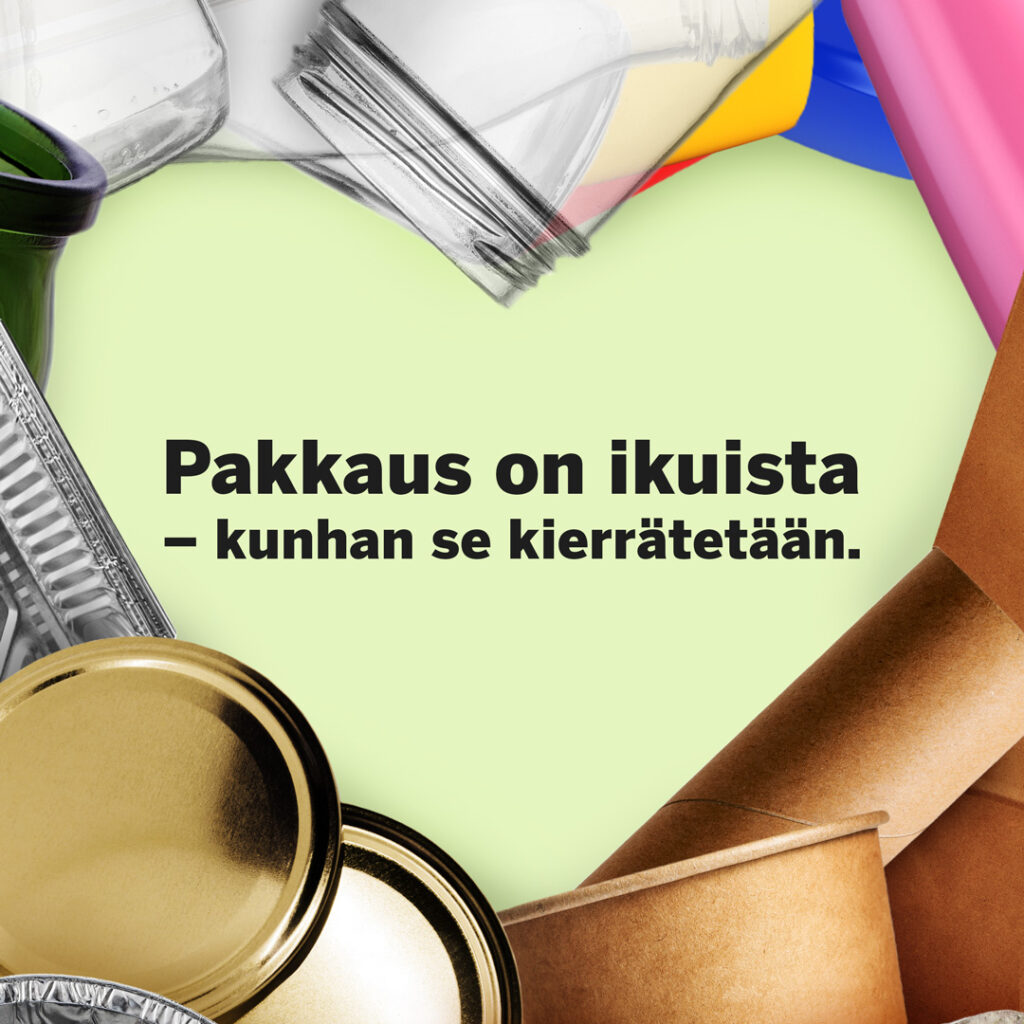 Recycling all packaging materials is important. It is also crucial for plastic packaging to be able to be recycled. Therefore, do not throw plastic packaging into mixed waste. Sort it into the plastic collection bin. Products made from recycled plastic have a significantly lower carbon footprint than products made from virgin raw materials. Recycled plastic requires only about 15 % of the energy needed to produce entirely new plastic.
Cardboard can also be recycled efficiently. Cardboard can be recycled up to seven times while maintaining the quality and strength of the fibers. Using recycled cardboard is energy-efficient and causes fewer emissions than manufacturing new cardboard from virgin fibers. At the same time, it saves wood, which is the main raw material for cardboard.
Recycling metal also saves a tremendous amount of energy. For example, the energy consumption of a ready meal package made from recycled metal is up to 90 % lower than a package made from virgin raw materials. Let's remember to sort metal waste correctly and help save valuable resources and reduce energy consumption.
Make the packaging story come true – sort and recycle used packaging. Read more about it at vuosisadanpakkaustarina.fi.